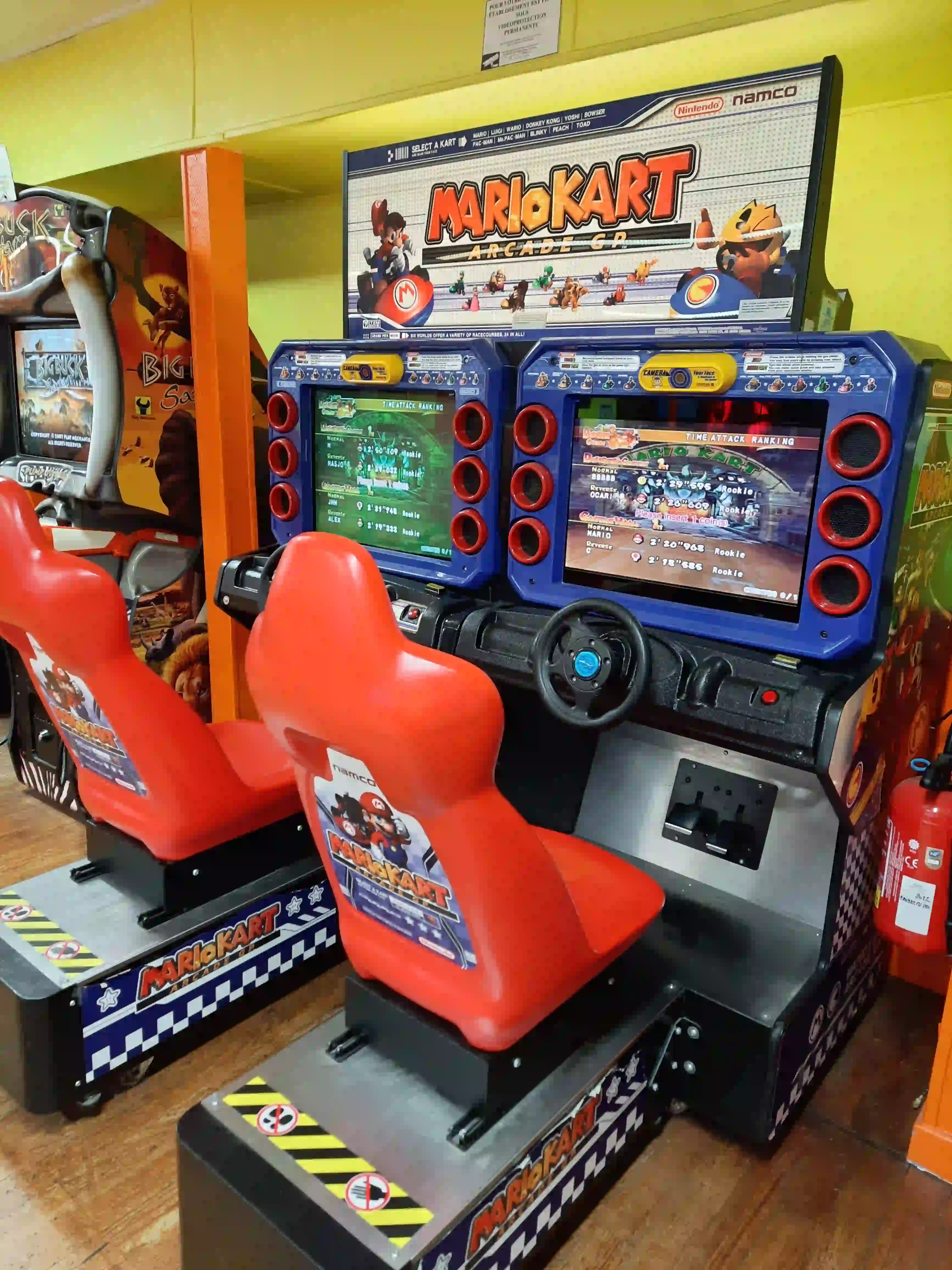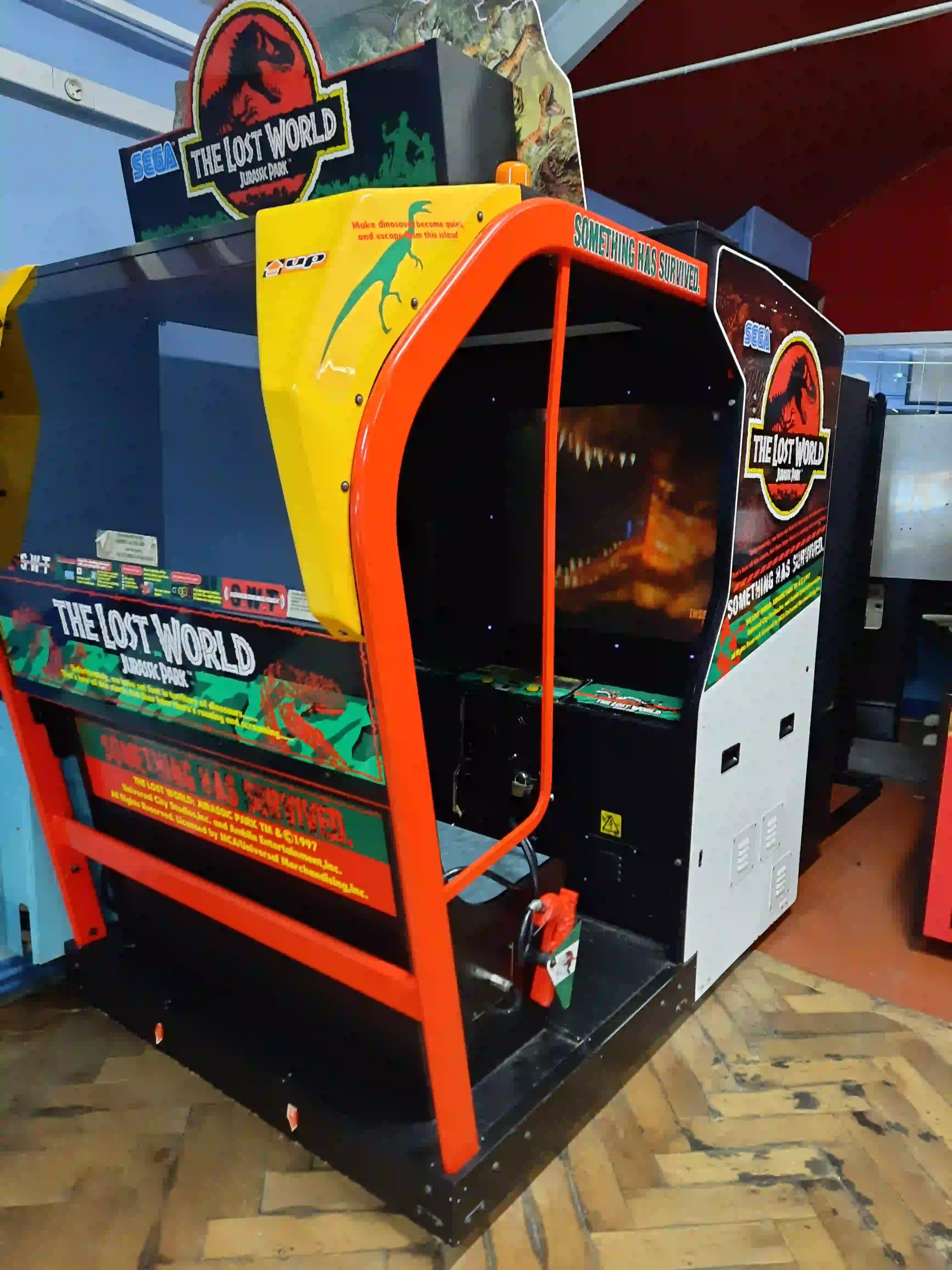 Our arcade games
The games are diverse, catering to all tastes:
🚘 car game Grid and Out Run 2 to play as a race car driver as if you were there!
🍄 car game life-sized Mario Kart with Mario, Luigi, and the gang!
🚦 motorcycle game Cyber Cycles very fun and easy to play!
🦓 hunting simulator game Big Buck Safari to feel like a hunter in the savannah!
🦖 shooting game Jurassic Park where you'll need to defend yourself against hungry dinos!
🐞 shooting game Let's Go Jungle : there, it's the insects that are hungry!
🚤 jet ski game Aqua Jet to catch the waves and all the ramps perfectly!
🧟‍♂ zombie game The House of Dead 3 to shoot zombies with a shotgun!