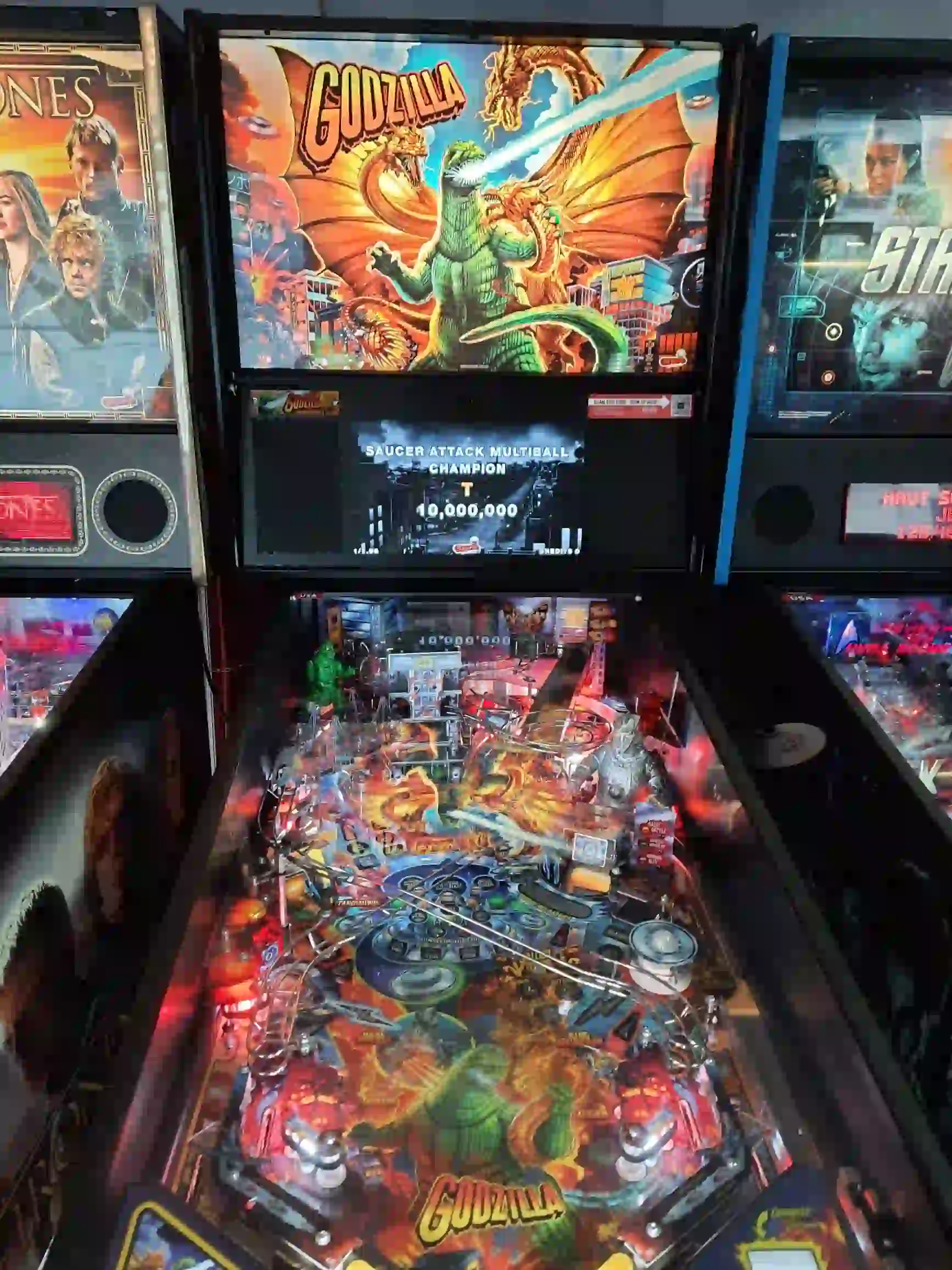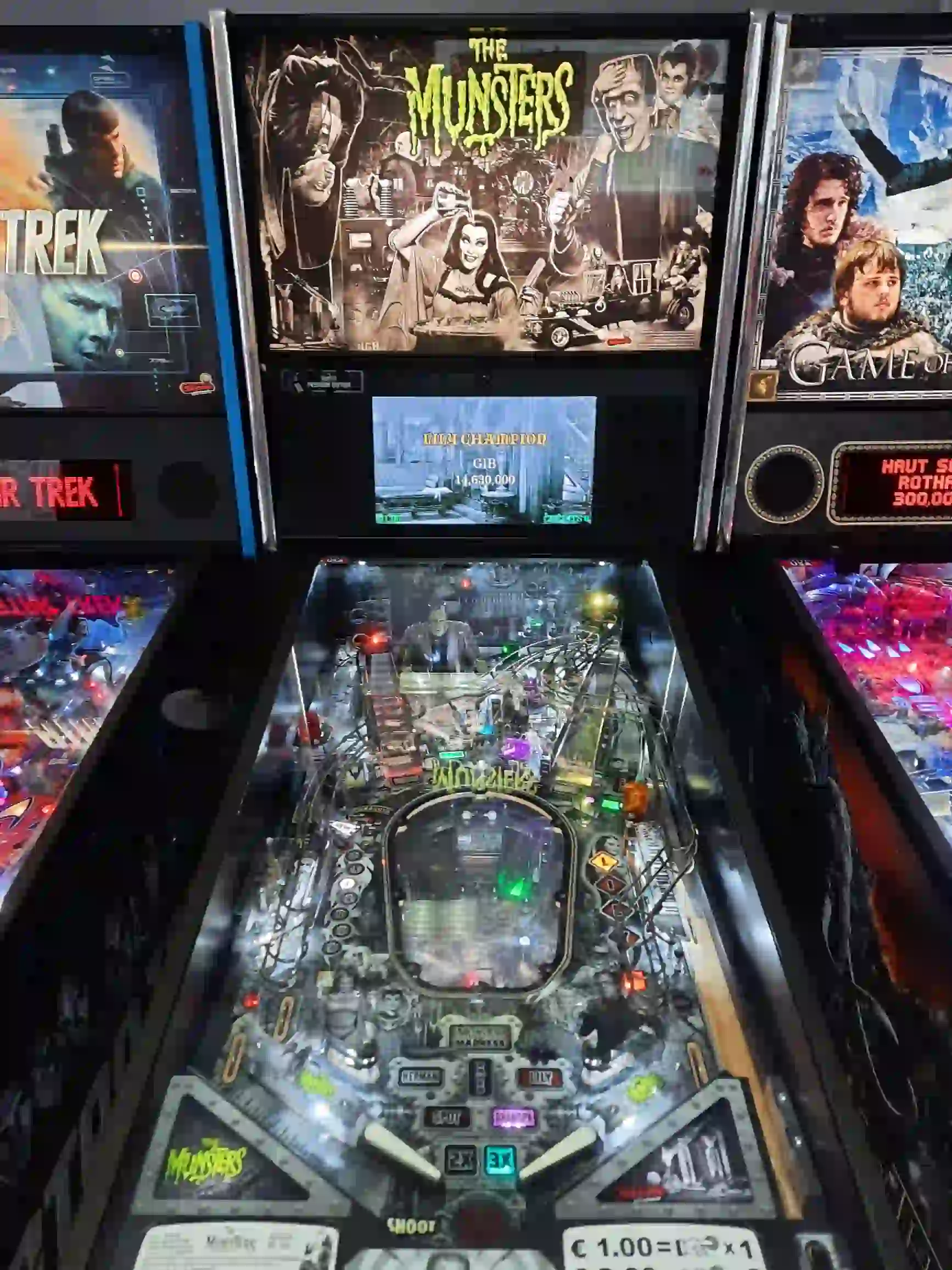 Our pinball machines
Enjoy a few rounds on our 5 pinball machines:
🐉 2 pinball Games Of Throne from the iconic series with an elevated playfield featuring the dragon!
🦖 1 pinball Godzilla with a vibrant and fun style to play!
🚀 1 pinball Star Trek that will immerse you in its futuristic setting!
🧟‍♂ 1 pinball The Munsters with an integrated mini-playfield celebrating the iconic American series!
😍 Play and have fun! 😍